Many breast reconstruction patients wish to wholly restore the appearance of their breasts after a mastectomy and breast cancer treatment.
Dr. Oren Lerman offers nipple reconstruction, the last step to repair the aesthetics of the natural breasts and help women move forward.
Discover how nipple reconstruction at our Manhattan, NY, practice can profoundly impact your self-confidence and emotional well-being...
Do I Really Need Nipple Reconstruction?
It is very common to hear from patients after mastectomy that they aren't interested in nipple reconstruction. However, the results of
breast reconstruction surgery
can have a very artificial appearance without this finishing touch.
Nipple reconstruction is the last "piece of the puzzle" and can change a patient's visual and emotional response to their breast restoration.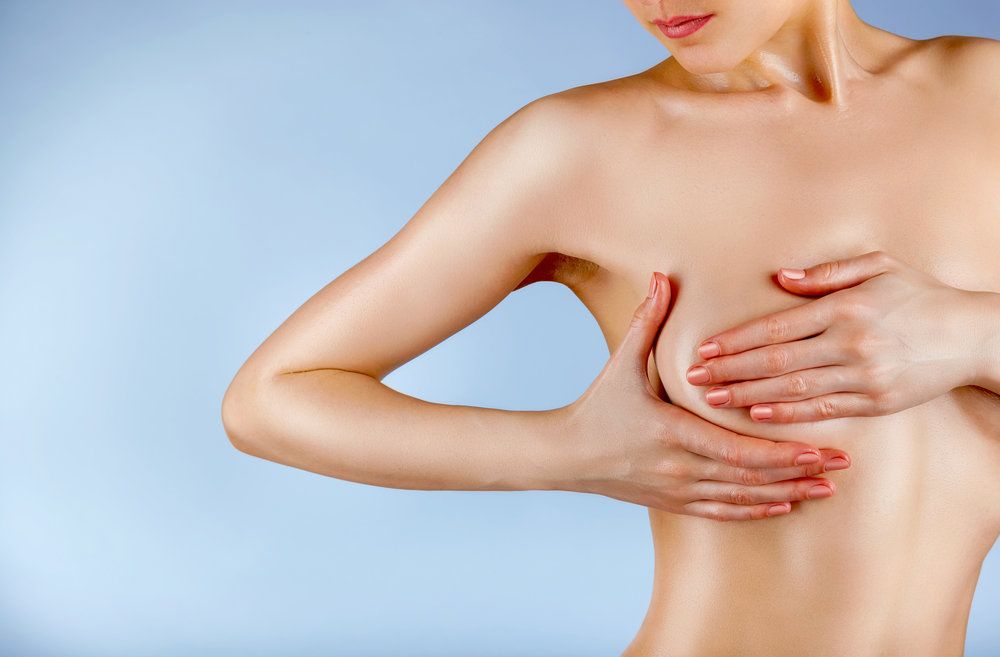 Understanding the Procedure
Nipple reconstruction is the surgical process of recreating the nipple after a mastectomy to treat breast cancer. Many patients will first undergo autologous breast reconstruction, or flap reconstruction, where the plastic surgeon transfers a flap of living tissue to the chest to create the breast mound. If flap reconstruction is not right for you, breast implants are also an option to restore the appearance of breast tissue.
The final step in breast reconstruction is repairing the nipple. Nipple reconstruction is a two-part process. The first is a small procedure to create the elevated appearance of the nipple projection from a flap of the patient's own skin. After this heals, we move onto the next step, 3D tattooing. We work with specialized tattoo artists who have experience in creating realistic nipple dimensions and areola definition.
A Specialist's Job
Is to Help Patients Like You
Dr. Oren Lerman is the director of breast reconstruction at Lenox Hill Hospital's Institute for Comprehensive Breast Care in New York and Director of the Breast Reconstruction Fellowship. If you are undergoing treatment for breast cancer, learn more in advance to be proactive about your restorative options. If you have already undergone breast reconstruction and want to learn more about how nipple reconstruction can help you, contact our practice today and request a consultation with Dr. Lerman. We will be happy to discuss your options with you at our Manhattan or Westchester, New York, offices. You can also call:
5-Star Reviews
"I am so grateful and fortunate to have found him."
Dr Lerman is best of the best! From his bedside manner and ability to really listen to his patients to his highly skilled surgical hand I am so grateful and fortunate to have found him. He has my highest recommendation. As well, everyone on his staff helpful and lovely to deal with. 5 stars!
View On Google
Dr. Oren Lerman is a skilled surgeon at Lenox Hill Hospital. The office is welcoming and the staff is lovely. On more than one occasion, when I arrived early, he saw me right away. He expertly fixed a serious issue I encountered and did a great job of calming my nerves prior to surgery. I would highly recommend him. You will not be disappointed!
View On Google
The Process of Nipple Reconstruction
Nipple reconstruction at our Westchester or Manhattan, NY, office is an outpatient procedure that can be performed under local anesthesia. The process reconstruction typically includes...
Nipple reconstruction is the last "piece of the puzzle" and can change a patient's visual and emotional response to their breast restoration.
The Procedure Consists of Two Main Steps
Your Reconstruction Options
Pre-Mastectomy:
If you have not already undergone a mastectomy, you may be able to take advantage of a nipple-sparing technique. This approach leaves the breast skin and nipple intact during the removal of the breast tissue, making a nipple reconstruction unnecessary. In fact, when combined with advanced reconstructive techniques, the results can look as authentic as a breast augmentation procedure.
Post-Mastectomy:
If a mastectomy requires removing the nipple, Dr. Lerman offers nipple reconstruction to achieve the most natural-looking breast reconstruction possible. However, some women forgo the nipple reconstruction with their own skin and choose to have a 3D tattoo alone. It is important to know that these tattoos look more realistic at a distance than up close. For the most authentic feel and appearance, we recommend full nipple reconstruction.
"I highly recommend Dr. Lerman."
"Dr. Lerman is an outstanding amazing surgeon. Very nice and patient. Communicated my options and what was best for me. Made me feel comfortable and confident in my skin again. I highly recommend Dr. Lerman. I am so thankful."

iam lizmarie
What to Expect
after Nipple Reconstruction Surgery

Aftercare
We may ask you to wear a nipple shield or a surgical bra to help protect the area after your procedure. Wear the garment as instructed to prevent causing injury to the chest.
Side Effects
Patients should expect some soreness and swelling after the surgery. We will give you specific instructions on medication to take that can help mitigate the side effects.
Results
You will be able to see the results of your procedure almost immediately after surgery. While the nipple projection may be harder initially, it will soften over time as the body heals.
Maintenance
Although the nipple can lose some of its projection and color over time, the tattoo artist can easily refine the definition of the areola and the shading.