Did You Know?
/
Dr. Lerman is the President Elect of the New York Regional Society of Plastic Surgeons and director of breast reconstruction at Lenox Hill Hospital's Institute for Comprehensive Breast Care as well as the Microvascular and Cosmetic Breast Fellowship where he oversees the training of the next generation of DIEP flap breast reconstruction and cosmetic surgeons.
Aesthetic and reconstructive surgical techniques naturally complement one another, and a surgeon cannot excel in either without being adept at both. Dr. Lerman has trained at some of the most prestigious plastic surgery training programs in the country. He is an attending physician at Lenox Hill Hospital and Director of the Breast Aesthetic and Reconstructive Microsurgery Fellowship. Dr. Lerman is board-certified by the American Board of Plastic Surgery, and completed an extra clinical fellowship in advanced microvascular surgery and breast reconstruction.
As a specialist in reconstructive and cosmetic plastic surgery, Dr. Lerman strives for excellence in treating all his patients in Manhattan, NY. Dr. Lerman specializes in innovative breast reconstruction techniques, including:
Perforator flaps including DIEP, GAP, PAP, TUG, SIEA, and TAP flaps
Nipple areola sparing mastectomy reconstruction
Single-stage direct-to-implant reconstruction
Form stable (gummy bear) implant reconstruction
Immediate or delayed reconstruction is offered to help you meet your health, aesthetic, and lifestyle goals.
Testing positive for the BRCA gene mutation may lead to a decision on whether to undergo a prophylactic mastectomy.
A number of less invasive and more natural breast restorations options include DIEP flap, GAP flap, PAP flap, TUG flap, and TAP flag surgeries.
Dr. Lerman's innovative techniques and expertise in reconstructive procedures draws patients from around the region seeking treatment at our practice. Dr. Lerman offers a host of surgical and noninvasive procedures, each designed to meet the unique needs and aesthetic goals of our patients. You can learn more during a consultation at our office.
Offering our patients the latest techniques and multiple options is what helps them to feel confident in the decisions they make regarding their care.

​
Improve
Your Aesthetic Outlook
Dr. Lerman and our caring, compassionate, and experienced staff strive to help every patient achieve their aesthetic goals, without ever compromising our standards of safety and professionalism. We offer a wide range of aesthetic surgery procedures, including:
Botox
Juvaderm
Restylane
Laser Resurfacing
Shape and lift your bust, and improve your body's contours, with a wide selection of procedures and techniques.
Customized treatment plans refine and enhance your facial features through one or more surgical procedures.
A tighter and more toned body that reveals your natural curves can be achieved with our wide array of body-sculpting procedures.
Dr. Oren Lerman strives to achieve the highest level of excellence and care in treating all patients, whether they are looking to restore their natural form after cancer surgery or to enhance their beauty through aesthetic surgery. Dr. Lerman takes pride in offering the most advanced techniques in both breast reconstruction as well as aesthetic surgery of the face, breast, and body.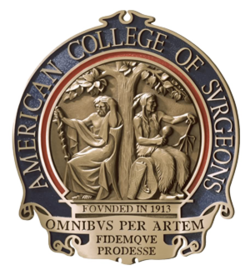 Authored By
Oren Zvi Lerman, MD
"

The one thing that is most important when we're doing cosmetic surgery and aesthetic surgery of the face or the body is to make sure that the patient is happy afterwards...

" Dr. Oren Lerman