Rejuvenate Your Eyes and Forehead with a Brow Lift
A brow lift, also known as a forehead lift, is designed to elevate sagging eyebrows and reduce wrinkles along the forehead and area between the eyebrows. The result is eyes that appear more alert and a smoother brow that assumes a lifted, more youthful position. Board certified plastic surgeon Dr. Oren Lerman performs brow lift surgery in Manhattan, NY, that provides his patients with dramatic, natural-looking results.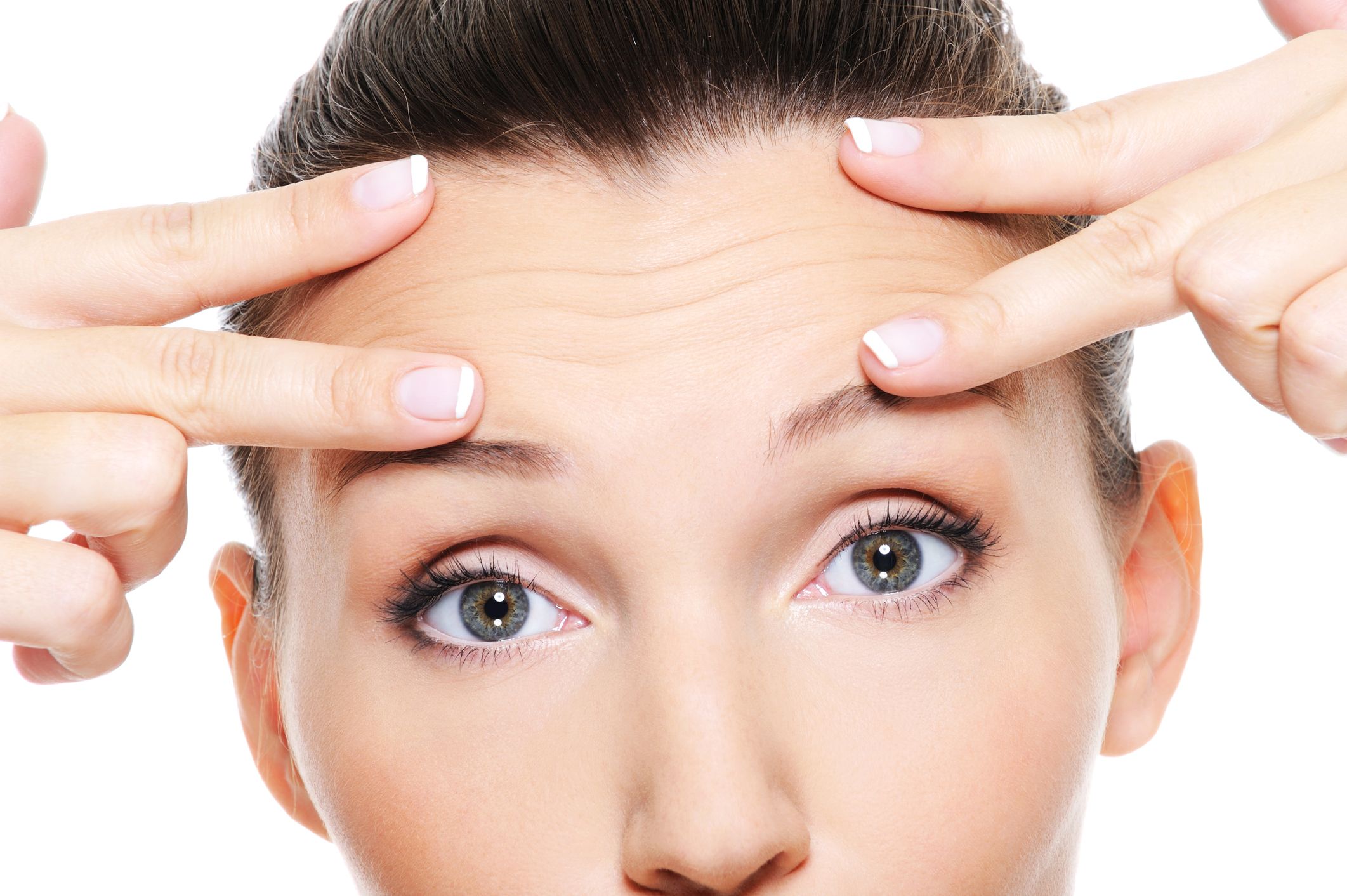 Brow Lift Candidates
Brow lift candidates will typically possess drooping brow lines and eyelids, and creasing and wrinkling on the forehead and labella (the area between the eyebrows). These cosmetic concerns are caused over time by facial expressions that elevate the eyebrows, as well as the effects of the sun. Brow lift candidates are therefore usually middle-aged, although hereditary factors can contribute to an aged look for patients in their 20s and 30s.
Sagging tissue above the eye may also be addressed with an eye lift. A consultation with Dr. Lerman is the only way to determine which surgery is the best approach to meet your aesthetic objectives. A brow lift is an outstanding standalone operation, but is often combined with other cosmetic facial procedures for a balanced result.
Advanced Surgical Techniques
Entrusting your brow lift with a reputable surgeon helps to ensure you receive the right surgical approach that delivers natural-looking results. Dr. Lerman performs both the traditional and endoscopic brow lift, depending on his patient's physicality and desired results. Both brow lift techniques offer the same reliable and long-lasting outcomes of smoother skin and improved brow positioning. These procedures are performed on an outpatient basis and only take about one hour to perform.
Entrusting your brow lift with a reputable surgeon helps to ensure you receive the right surgical approach that delivers natural-looking results.
During a traditional brow lift, an incision is made along the forehead, concealed beneath the hairline. Dr. Lerman then carefully lifts the skin to smooth out wrinkles, and suspends the soft tissues in a manner that makes the area around the eyes appear more rested. Excess skin is removed and the incision is closed with sutures.
Alternatively, an endoscopic brow lift involves making several small incisions along the scalp. An endoscope is inserted through the incisions, giving Dr. Lerman an image of the treatment area on a screen. Next, a surgical instrument is used to lift the forehead skin, and place the soft tissues adjacent to the brow into enhanced positions. Muscle tissues contributing to lines along the treatment area may be removed. Finally, excess skin is excised and the incisions are sutured together.
Recovering From Surgery
Patients should expect some swelling and bruising at the treatment site that substantially subsides in about one week, although residual inflammation may last longer. Mild discomfort can be controlled with pain medication. Most patients return to work within one week of their procedure, and may resume more rigorous physical activity a few weeks later, per Dr. Lerman's orders. Following his specific postoperative instructions is critical in ensuring you experience a quick and safe recovery.
Meet with Dr. Lerman
During a consultation, Dr. Lerman can assess your skin laxity, health history, and other candidacy factors to determine if a brow lift is a safe and effective way to help you achieve rejuvenation. To schedule your appointment, please call us at (212) 434-6980, or submit a query using our online form.