Nipple reconstruction by Manhattan & Westchester, New York, plastic surgeon Oren Lerman is a process of recreating the nipple using the patient's own skin following a mastectomy. While many women undergo nipple sparing mastectomy and preserve the nipple at the time of mastectomy, many can not. Nipple reconstruction is the final step towards recreating a natural appearing breast mound. Is is very common to hear from woman after mastectomy that they aren't interested in nipple reconstruction, however, the result without it has a very "surgical" appearance and after nipple reconstruction the final "piece of the puzzle" is added to change a patient's visual and emotional response to their result. This final step establishes a return to normal or feeling of whole that is often very dramatic. Dr. Lerman encourages his patients to finish their reconstructive process after mastectomy with nipple reconstruction.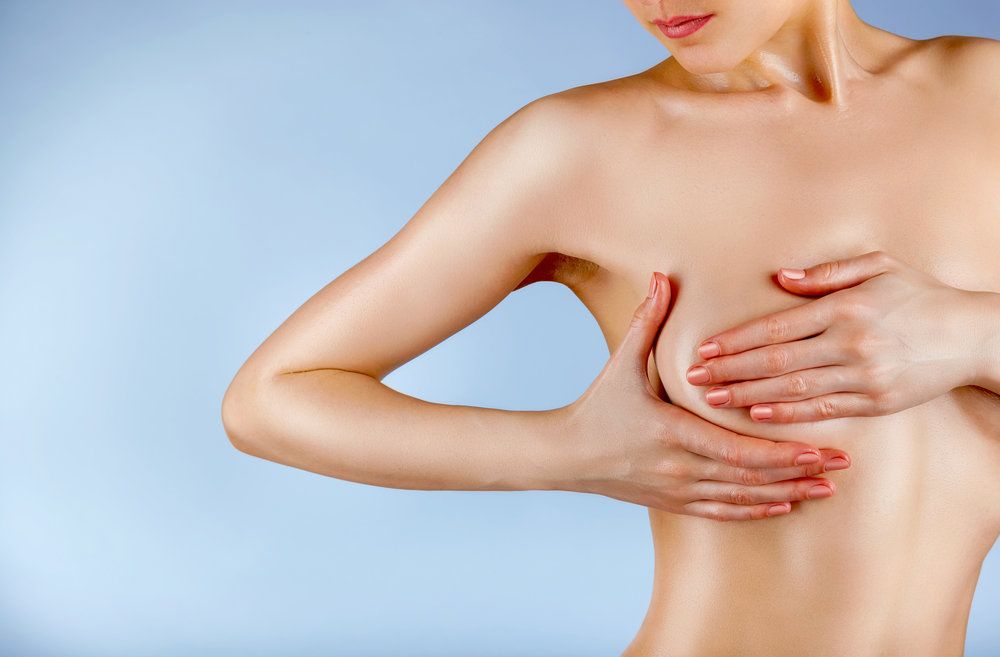 Your Options
If a mastectomy requires removing the nipple, Dr. Lerman offers nipple reconstruction to achieve the most natural-looking breast reconstruction possible. It consists of s two step process. The first is a small procedure to create a nipple projection made from the patient's own skin and then after this heals, a tattoo using ink to perform 3-D shading to recreate the color and appearance of the surrounding areola. One of the major advantages of tattooing is that it can provide a color match to the natural nipple and the opposite side as well as be tailored to a patient's own complexion. Additionally, Dr. Lerman works with specialized tattoo artists that can perform 3D shading to give it more depth and realism.
Some woman forgo the nipple reconstruction with their own skin and choose to have a 3D tattoo alone, however, these tattoos look more realistic at a distance than up close.
If you have not already undergone a mastectomy, you may be able to take advantage of a nipple-sparing technique instead. This approach leaves the breast skin and nipple intact during the removal of the breast tissue, making a nipple reconstruction unnecessary.
Surgery
Nipple reconstruction is typically perfomed around three or four months after the initial breast reconstruction. It is an outpatient procedure that can be perfomed under local anesthesia and takes under an hour.
The most common technique uses small flaps of skin from the breast itself. After determining the ideal location for the nipple, Dr. Lerman will create the flaps of skin on the reconstructed breast and lift them to form a small projection that resembles a nipple.
Once this heals the reconstructed nipple and surrounding areola is tattooed to add more realistic coloring. The tattooing is usually painless as a numbing cream is used before the procedure and nipple sensation is decreased after mastectomy.
Long-term Results
The reconstructed nipple is a dramatic final step to recreating a natural appearing breast mound. It can change the "surgical" look of a breast reconstruction without a nipple into a breast that often cannot be distinguished from a natural breast. The nipple reconstruction can be the difference between a daily reminder of what is missing when a patient looks in the mirror, to the final step that allows a woman to feel "whole" and normal." Although the nipple can lose some of its projection and color over time it is easily revised with quick touch up by the tattoo artist.
Reach Out Today
Dr. Oren Lerman is the director of breast reconstruction at Lenox Hill Hospital's Institute for Comprehensive Breast Care and Director of the Breast Reconstruction Fellowship. If you need to undergo a mastectomy and would like to be put in touch with our expert team, or have undergone breast reconstruction and wish to learn more about how nipple reconstruction can help you achieve your goals, contact our practice today and schedule a consultation with Dr. Lerman.